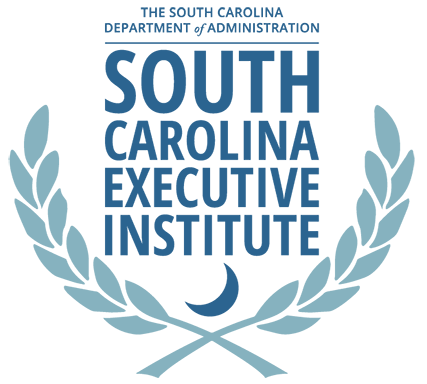 Overview
The South Carolina Executive Institute is dedicated to preparing executive leaders for the rigors of the responsibilities inherent in public service organizations.
The interactive program, facilitated by industry experts, will empower participants to lead their organizations more effectively. The skills honed through the South Carolina Executive Institute will result in value for those who depend on the services participant's organizations deliver. Participants will work closely with executive leaders from around the state and build trusting relationship, address complex problems and gain insight into successfully moving their organizations into the future.
The South Carolina Executive Institute meets six times over the course of seven months, offering thought-provoking and rigorous curriculum. Participants commit to learning, growing professionally and applying new knowledge in their areas of work throughout the program and their work careers.
Class size is limited to 30 participants.
To learn more about the program and the participant experience, please click here.
Application Information
The application process for the 2023-2024 South Carolina Executive Institute is now closed. Applications for the next cohort will be available on the website in spring of 2024.
Fee
There is no cost to participate in this program.
Contact Information
For questions about this program, please contact Hermenia Perkins-Brown with the Learning and Organizational Development team.